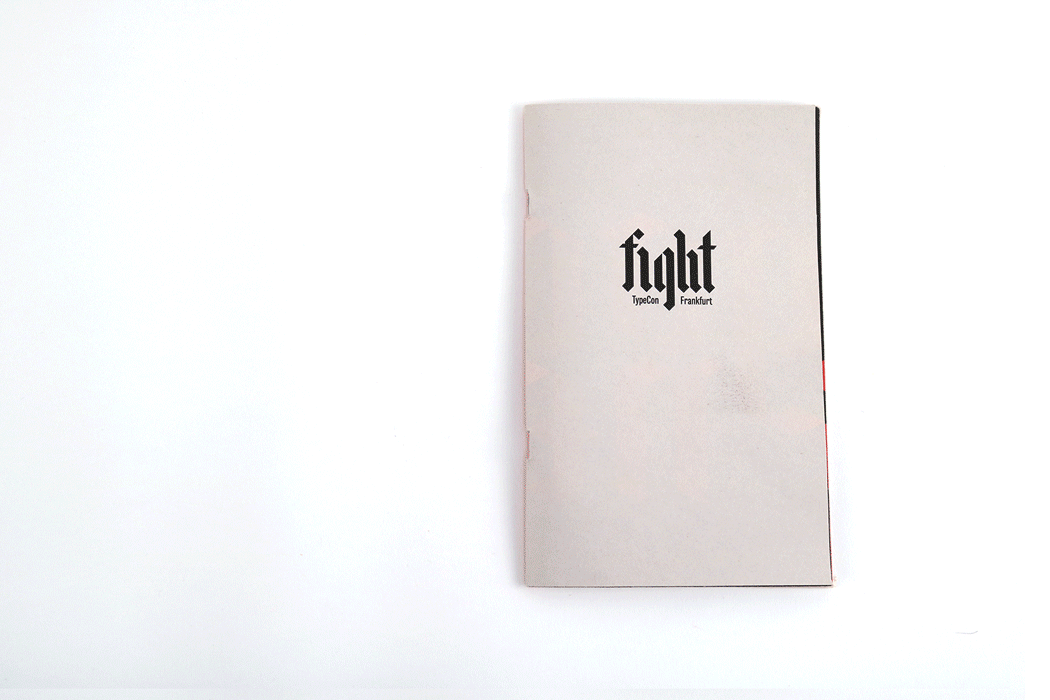 BRAND
This type conference in Frankfurt, German showcases a variety of propaganda styles and wording from the first half of the 20th Century. 
I specifically choose the black letter typeface for it's historical significance to German typography and posters, was well as Tablet Gothic to showcase the universality of American and British advertisements and newspapers. Red, Black, and Blue are the three most commonly used colors in national flags and combine the colors of patriotism for the United Kingdom, the United States, and Germany.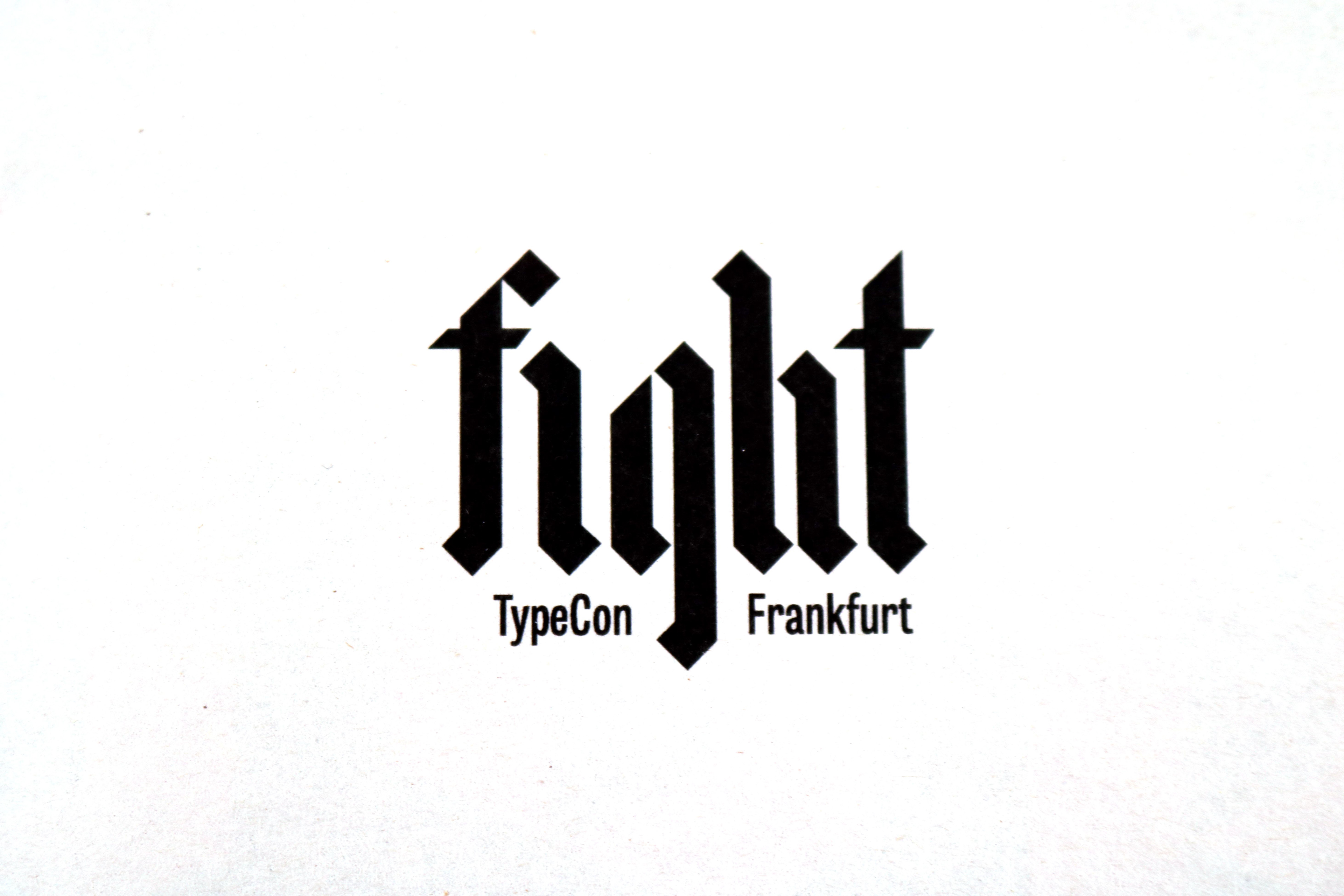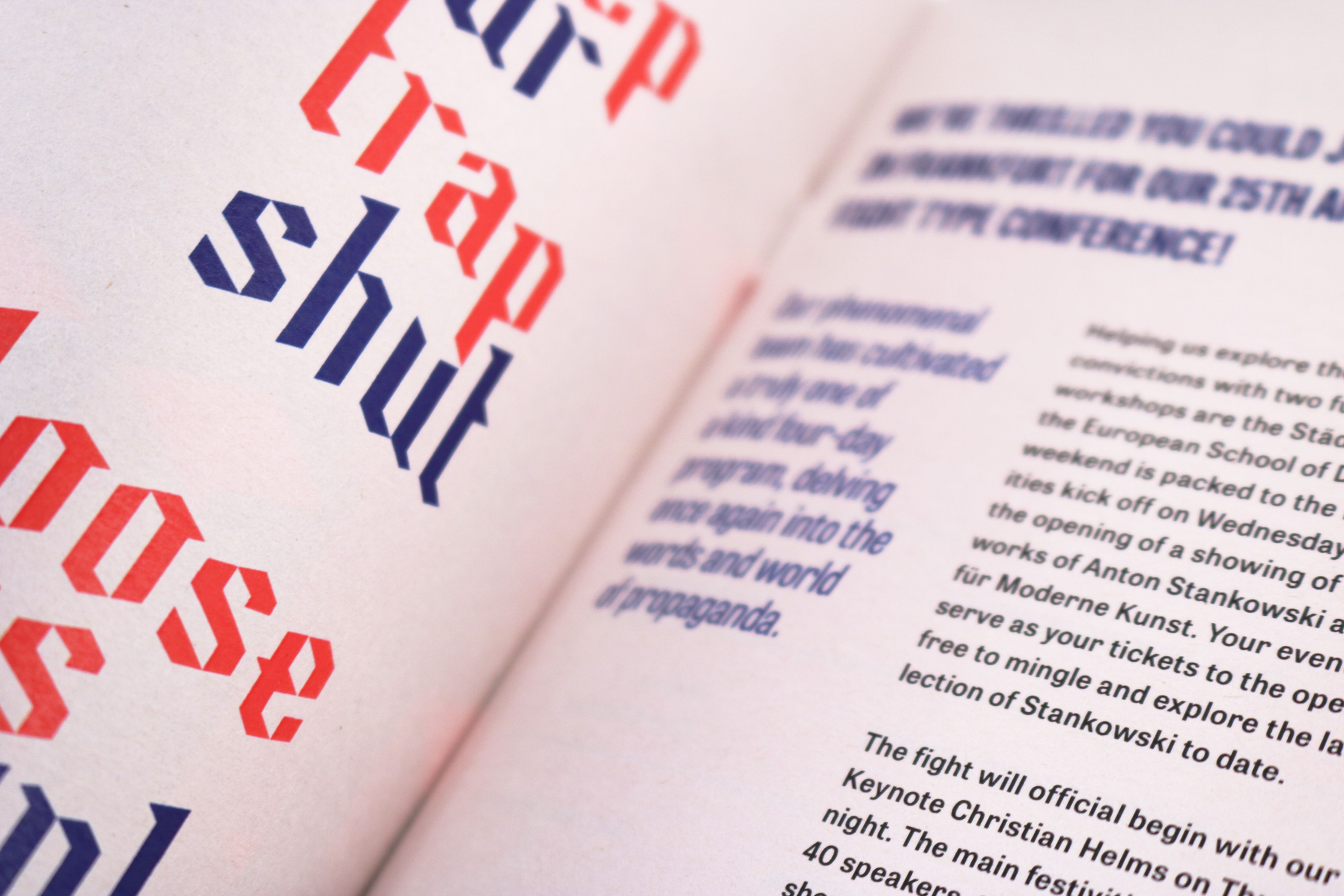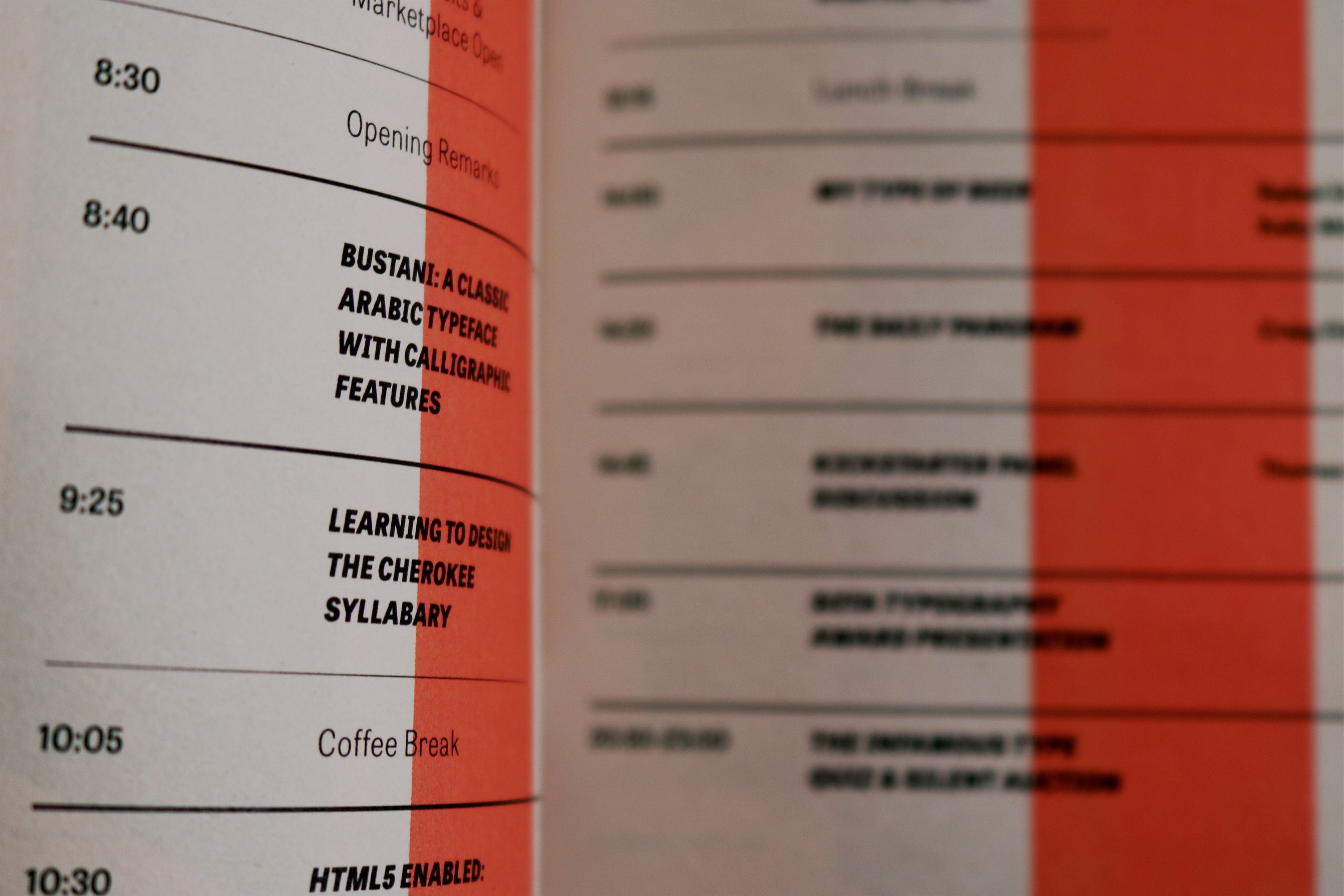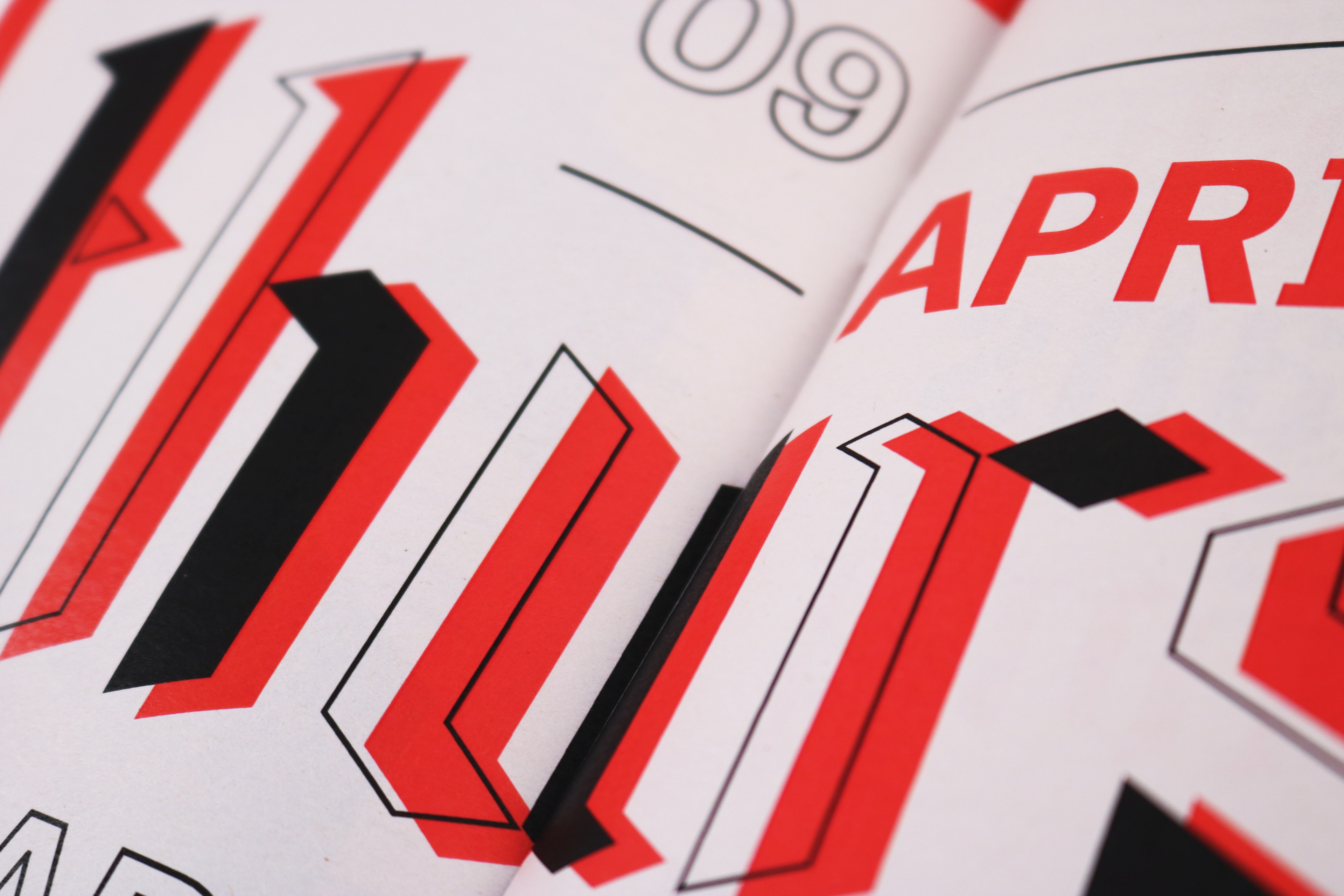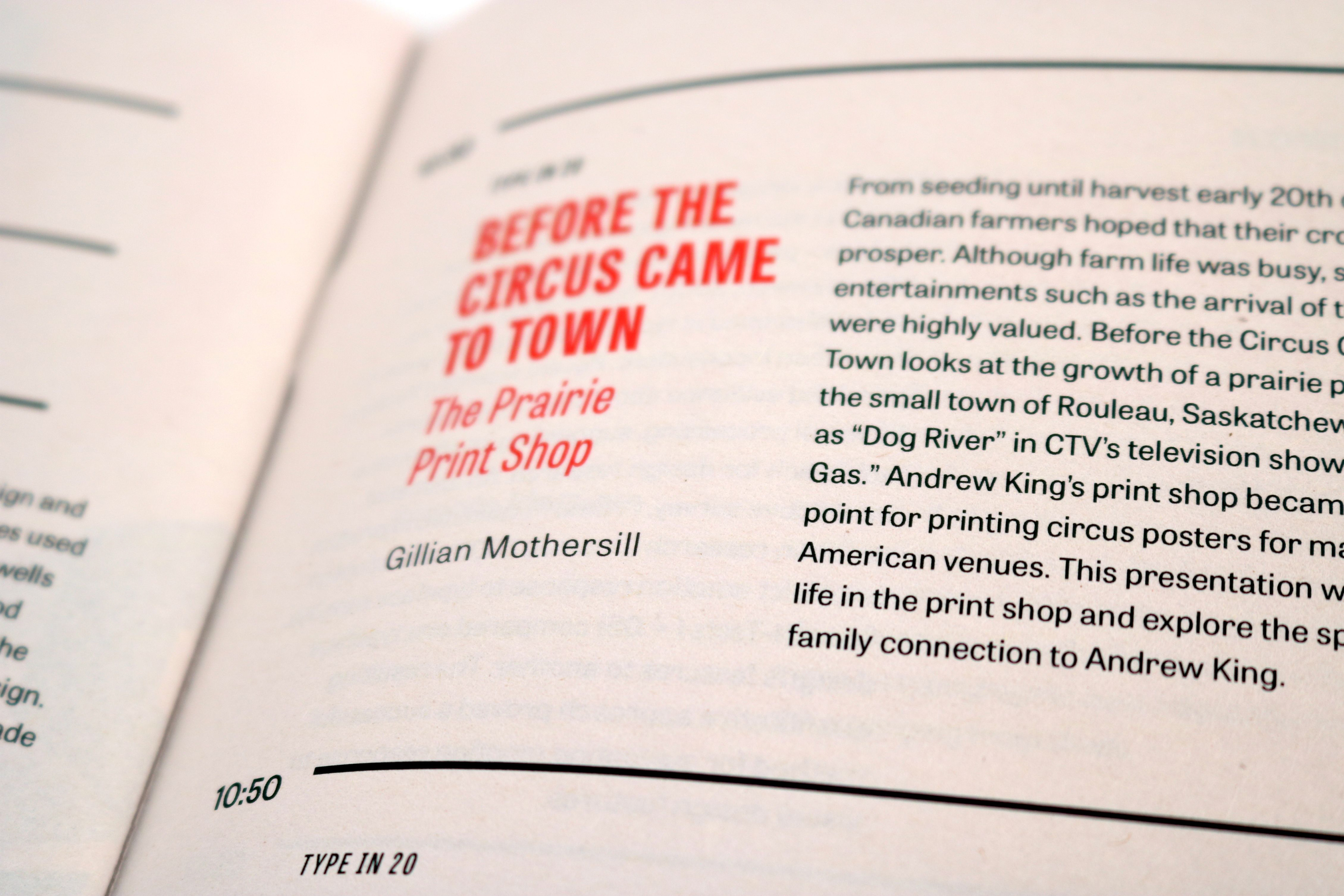 Pocket guide
This smaller book was created as a pocked guide for the event, with only the most crucial information of the day's events.