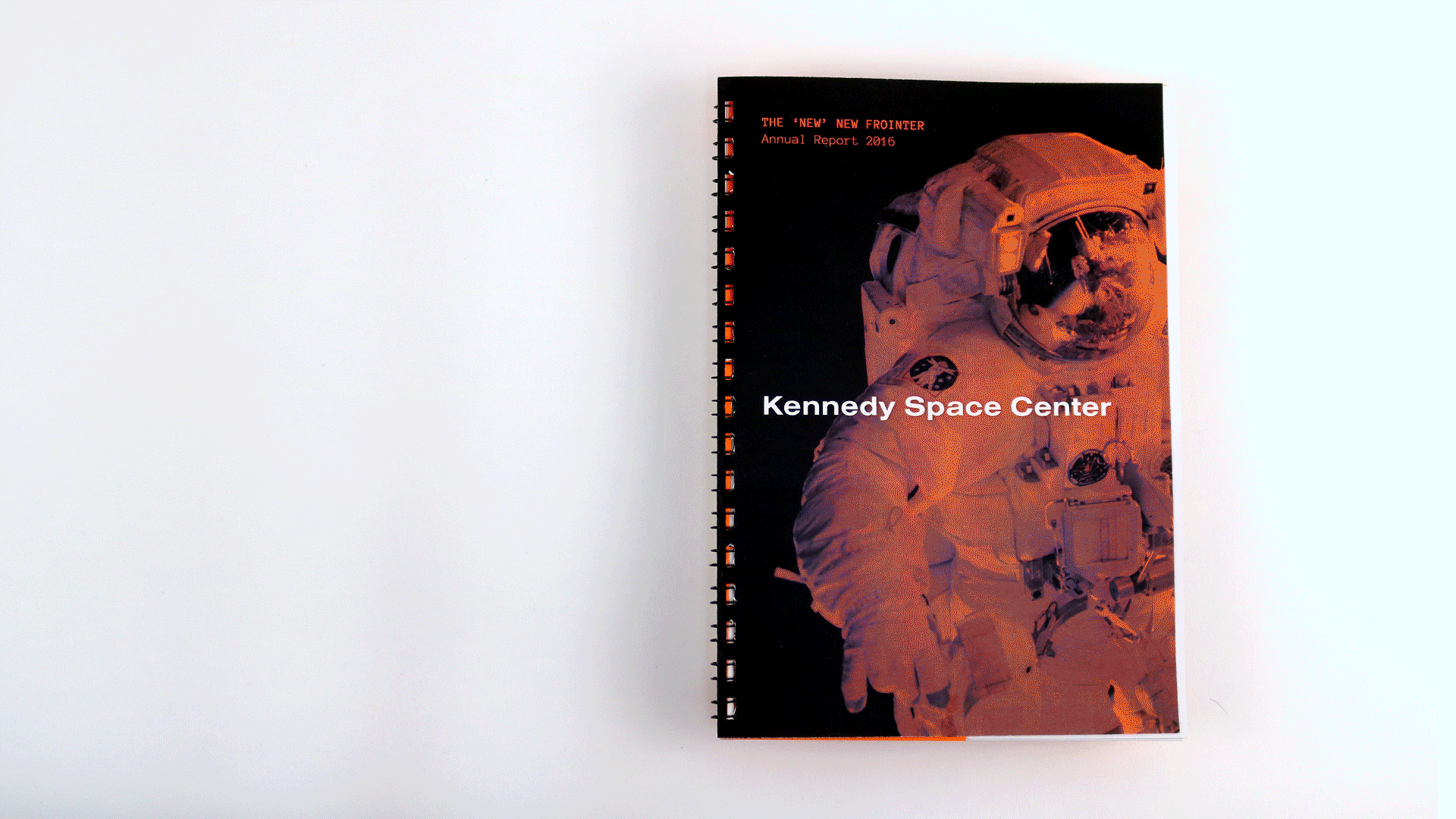 Approach
My mission was to created a modernized approach to the Kennedy Space Center's FY 2016 Annual Report. I wanted to showcase high quality and exciting photography paired with a dynamic type system and a fair amount of white space.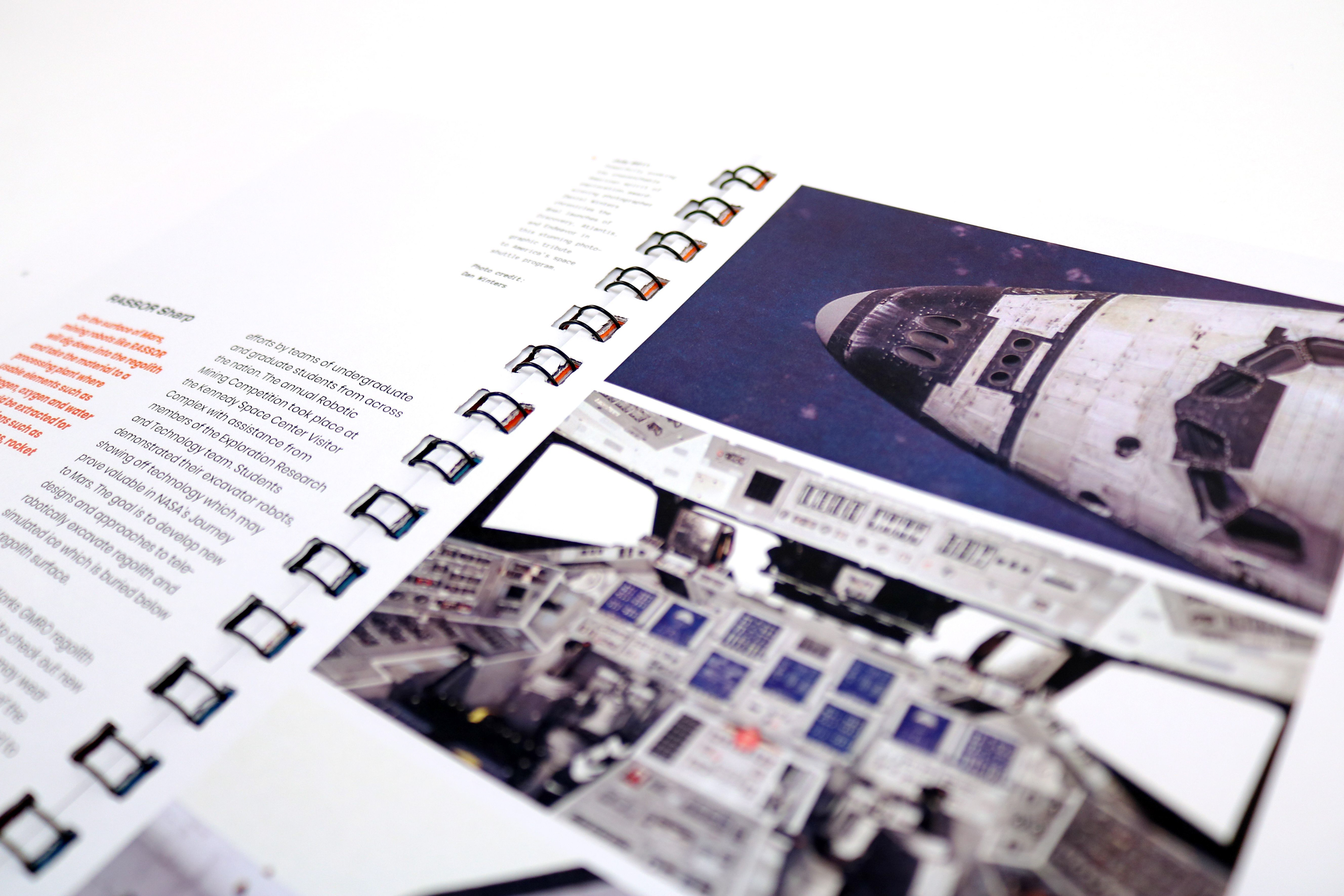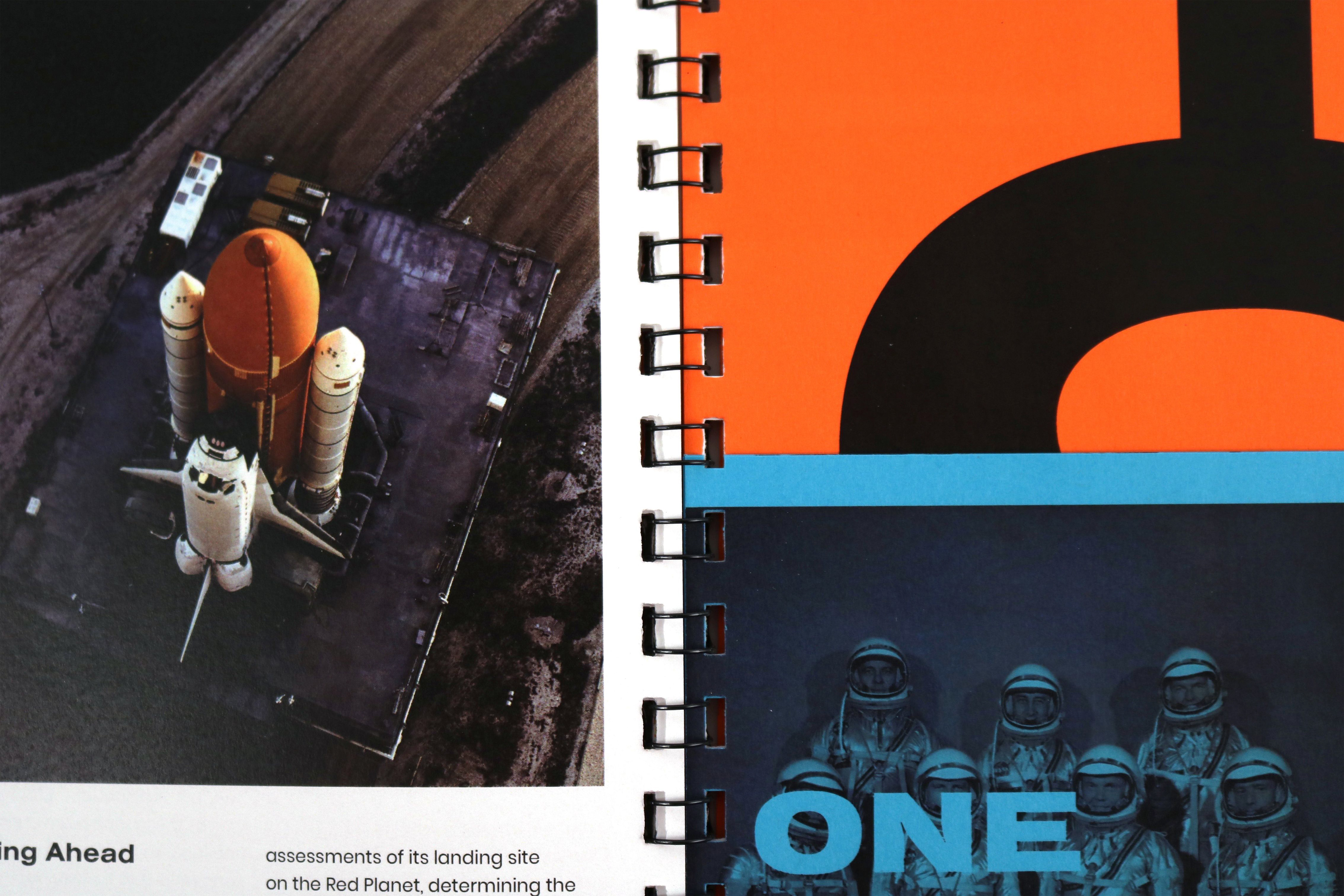 Smaller Pages
There are several elements that I created to make the experience of the report more hands on. Important features, such as the death of John Glenn, were highlighted in smaller blue books sitting on orange pages. In addition, the financial overview for the previous three years sits on layered pages, creating a bar graph for the yearly budget authority with their page length.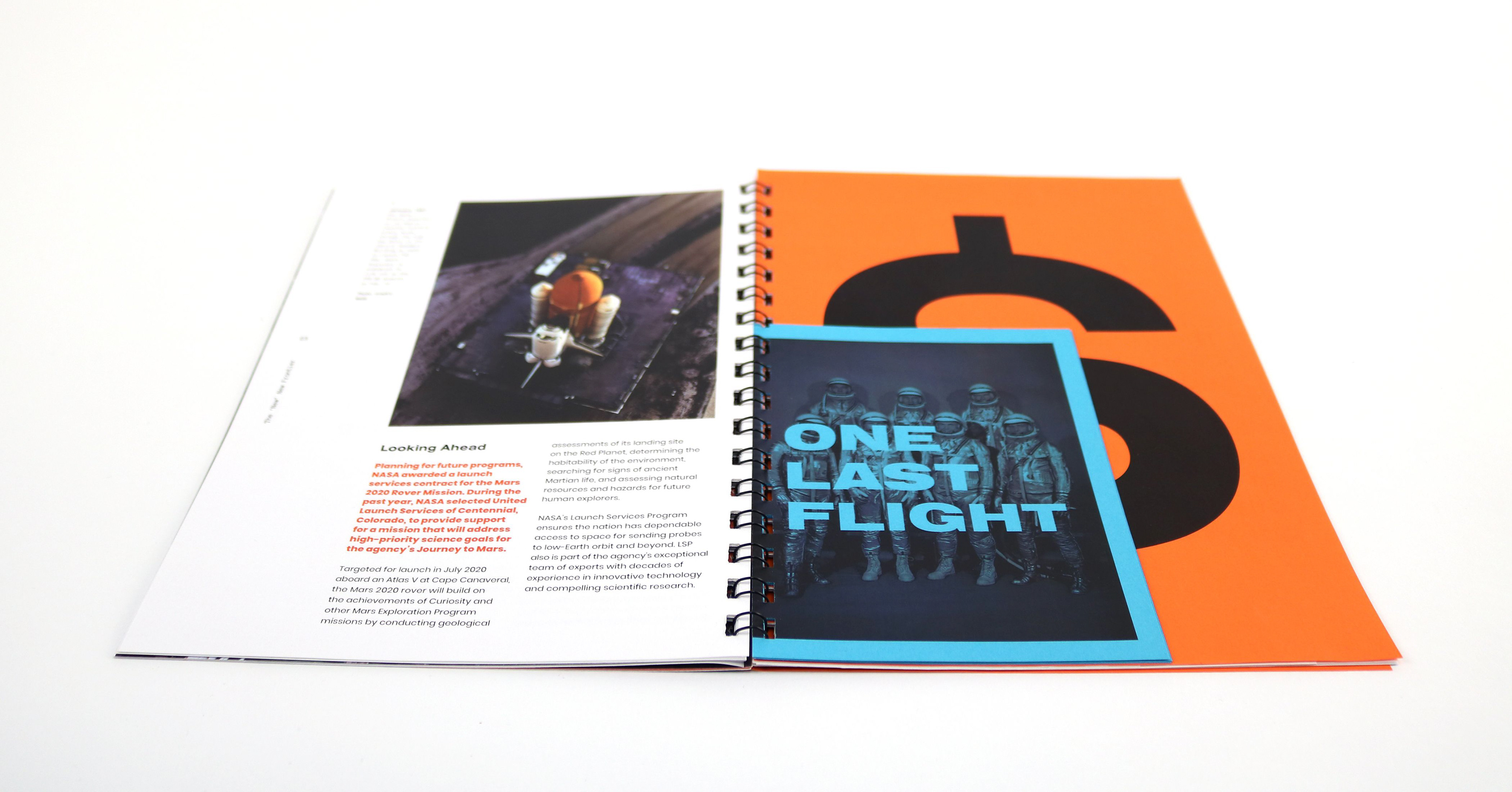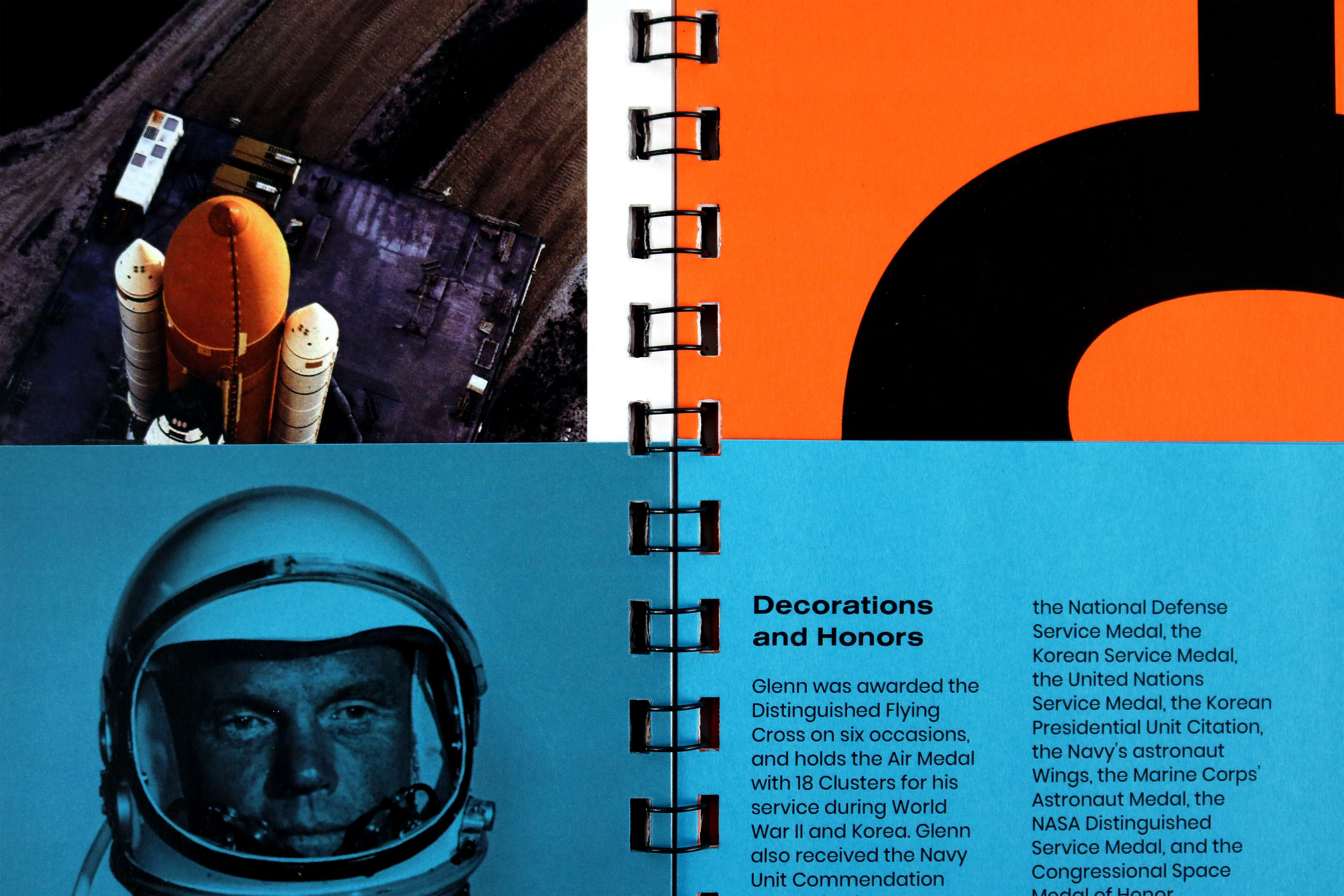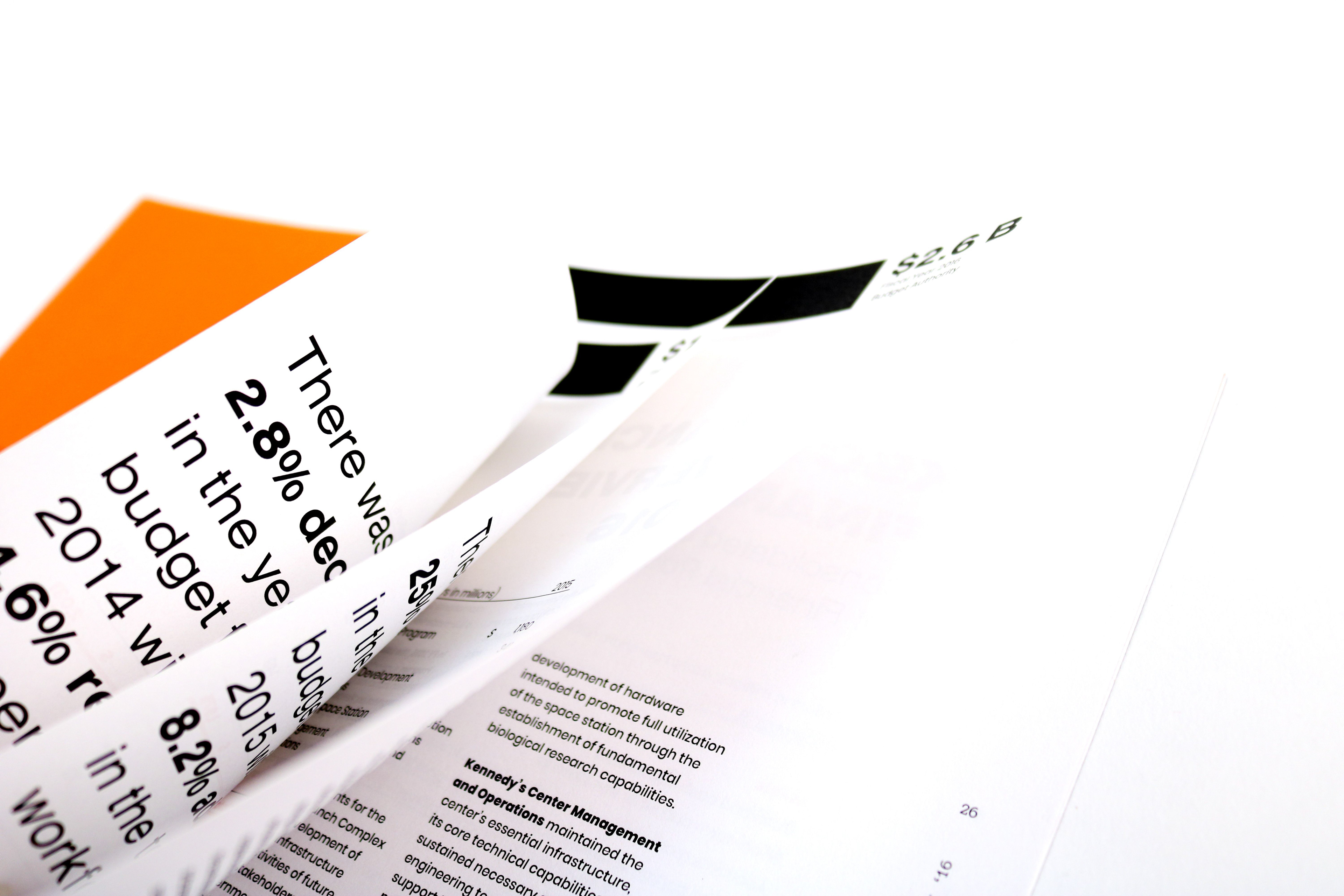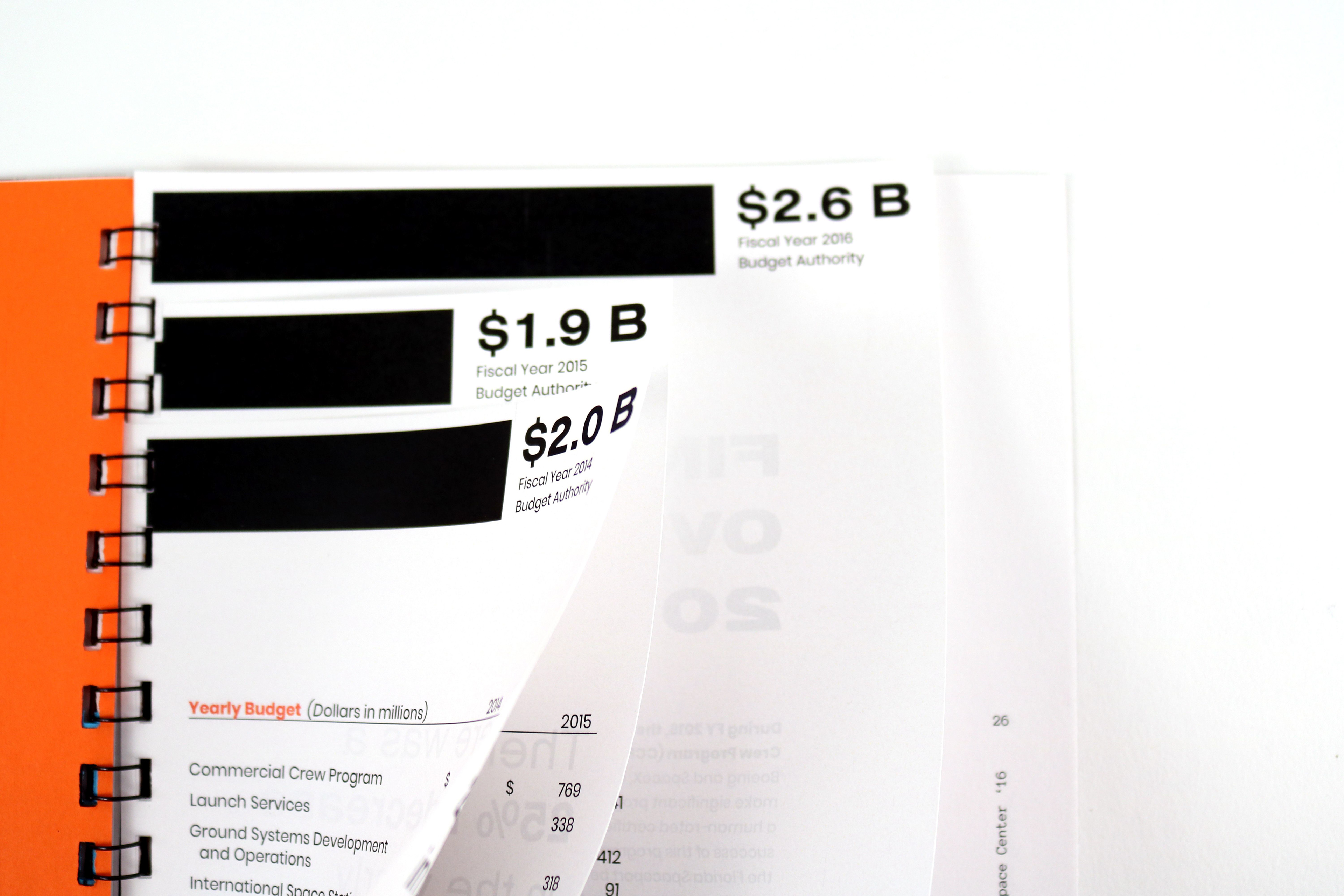 TYPE
For most of the report, the bulk of the content sits below the bottom two thirds of the page to allow for more breathing room in the book. Almost all elements in the report are lined in someway to this line.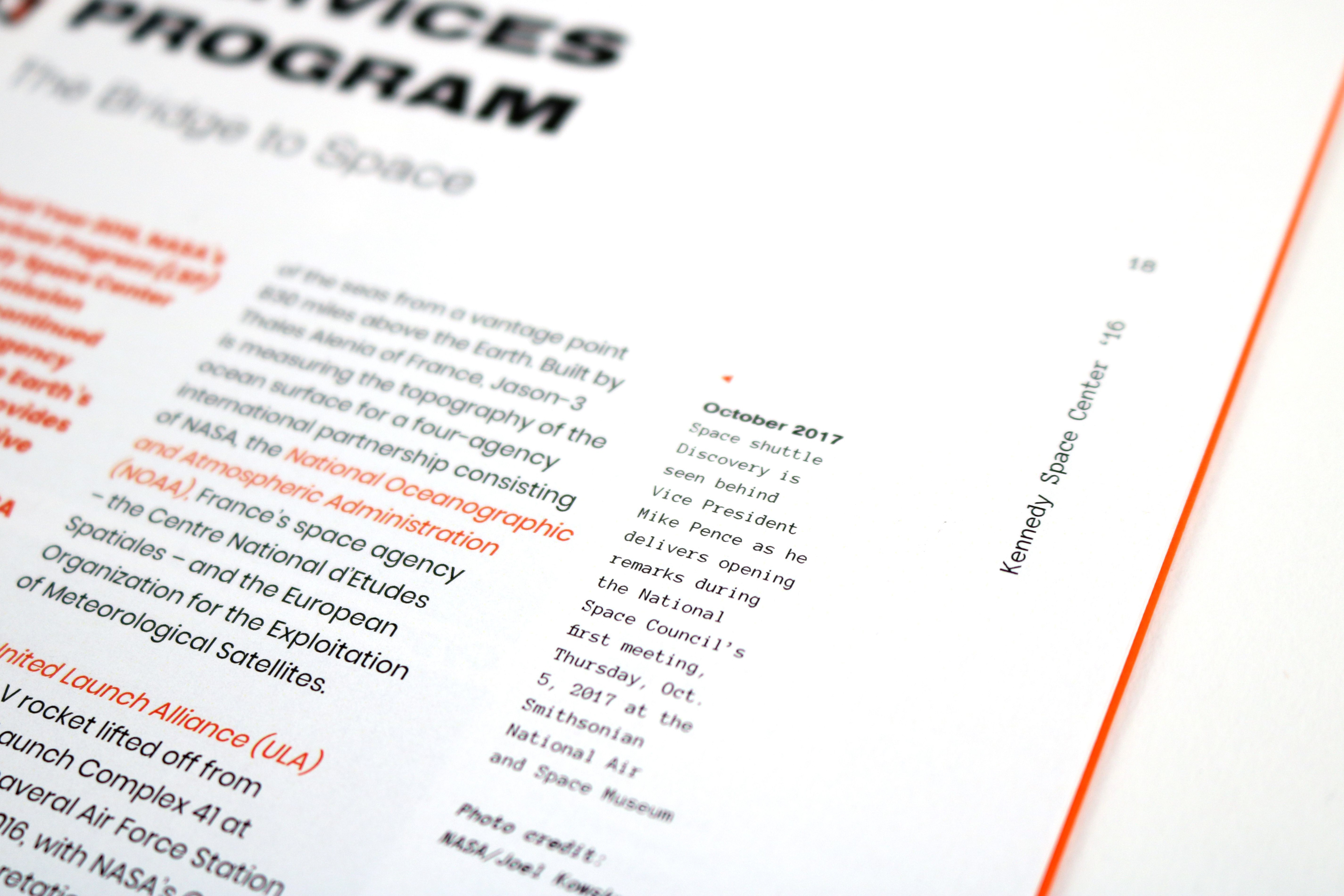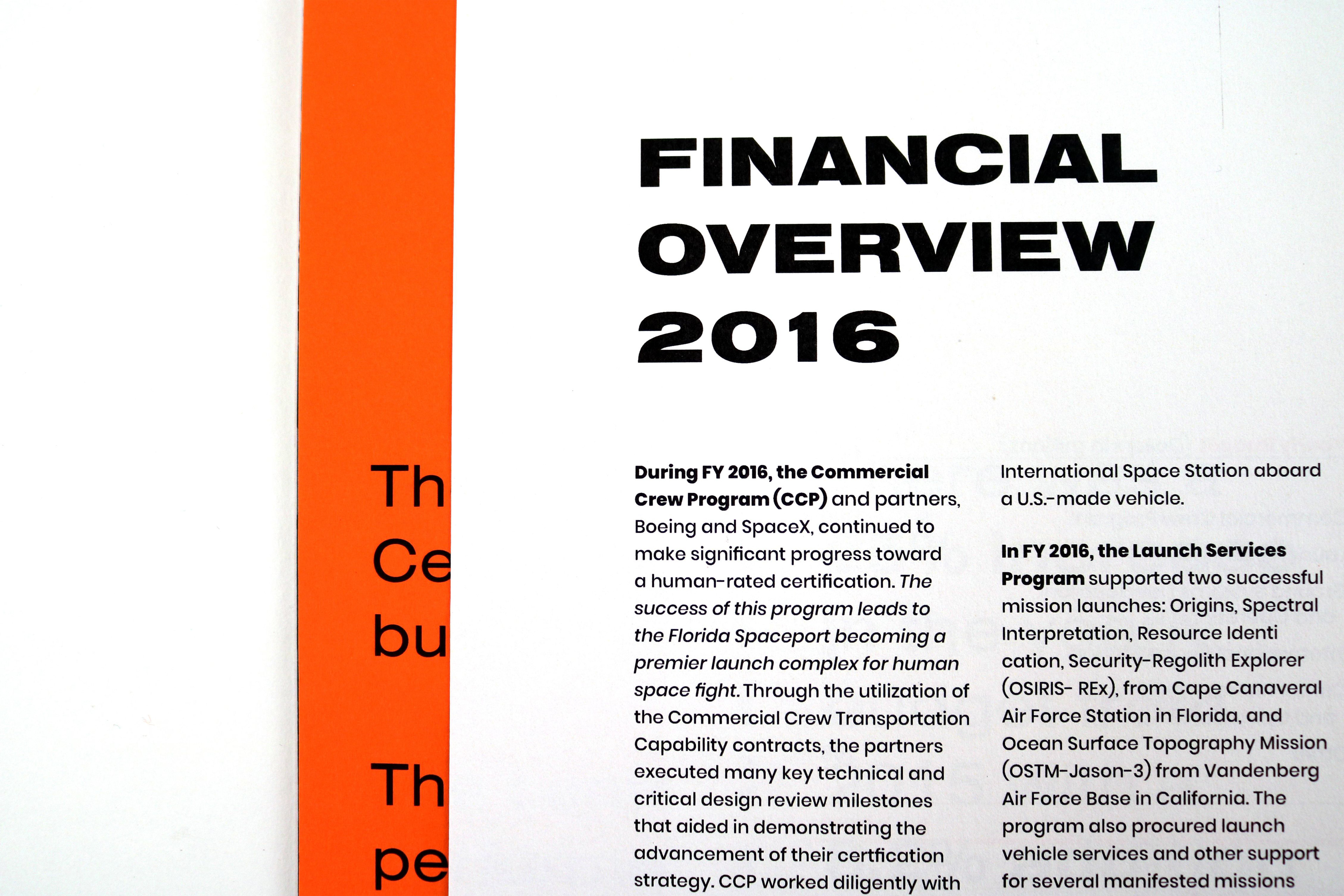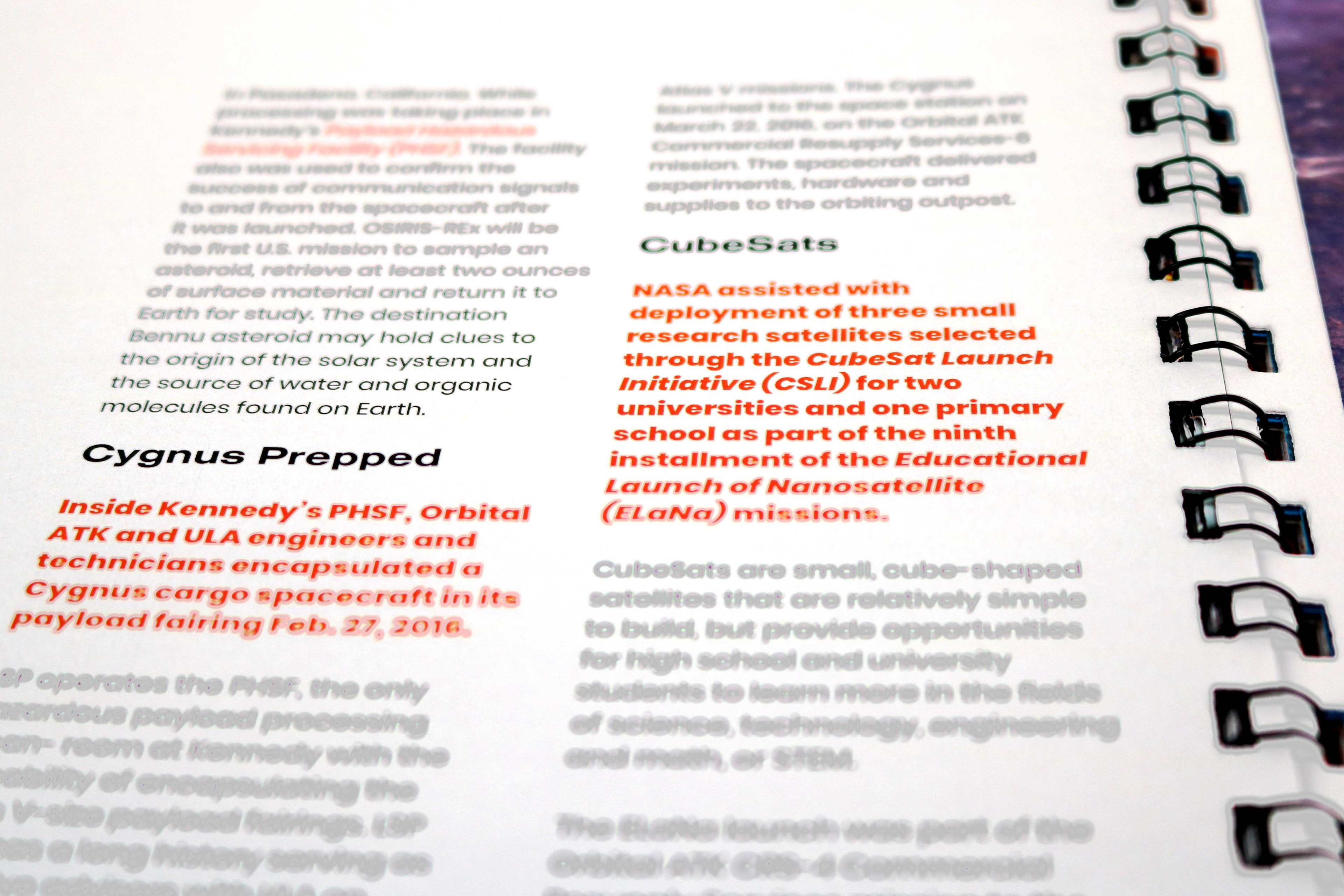 Website
The web version of this annual report divides up the separate section of the annual report based on need. The website uses a sub border structure that the nav and sub sections of the annual report pull out of.